FOR HALF A CENTURY, our family-owned company has been providing authentic Art Deco pieces to collectors, designers, and architects.
Today, between our huge, five-gallery showroom and warehouse in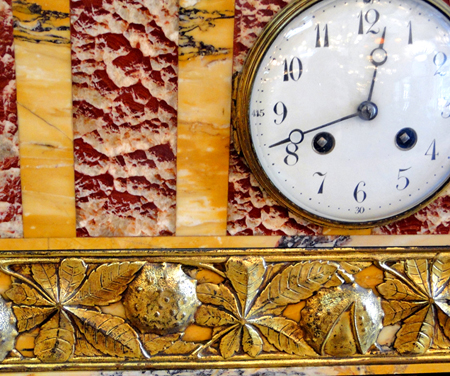 Miamiís Design District, Artisan Antiques Art
Deco offers nearly two-thirds of an acre of period French Art Deco items -- some of them rare and of museum quality -- from circa 1920s to the late 40s. We replenish our inventory each year during buying trips to France, and by purchasing select items from private collectors here and abroad.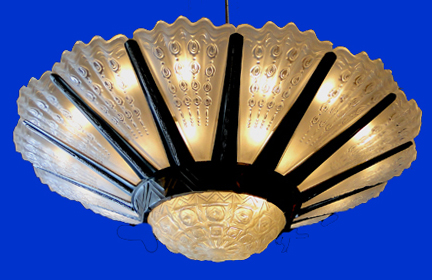 There are hundreds of Art Deco chandeliers by artists such as Rene Lalique, Sabino, Hettier Vincent, DeGue and many more. Sconces? Too many to count!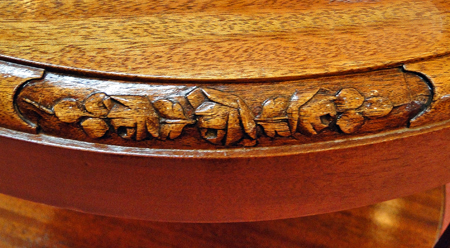 You'll find handsome Art Deco furniture by Dominique, Maurice Dufrene, Jean-Michel Frank, and others. Our intriguing ironwork collection includes pieces by E. Brandt and Paul Kiss.

Discover classic Art Deco bronzes from the studios and ateliers of Colinet, Focht, and Chiparus among many, plus exquisite Art Glass by Rene Lalique, Schneider, Galle, and Sabino, just to name a few.
Every item has a clearly-marked price tag, so please feel free to stop by and browse our galleries.
In the meantime, browse this site to get an idea of the great extent of our collection...and for a glimpse of high Paris style in the early 20th Century.
(Please note, this is not an e-commerce site. The items pictured here were all on display in
late 2010, and are subject to sale at any time.)